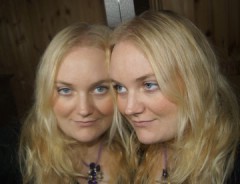 Woohoooo & Weeeeeeee, and a big hello from me!

I am a blond, blue-eyed girl from Norway, with a great hubby and four wonderful kids. (44) There is only one way to describe myself; I'm incredibly charming behind my ear (2) Hehe...

Love playing games and talking nonsense. (7)

 I don't bite too hard either!  (20)


Have met some amazing people in here, a biiiig (44) to you all.