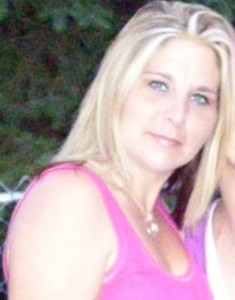 ❤♫❤♫❤.•*¨`*•..¸♥☼♥ ¸.•*¨`*•.♫❤♫❤♫❤.╔═════════ ೋღ❤ღೋ ═════════╗ೋ ❤❤❤~~HAPPY THANKSGIVING!!~~❤❤❤ ೋ ╚═════════ ೋღ❤ღೋ ═════════╝❤♫❤♫❤.•*¨`*•..¸♥☼♥ ¸.•*¨`*•.♫❤♫❤♫❤
Pics of me, Tara(saintsfanchick) Connie(xnaughtybrat1968) Sarah(usmcwife)and Winnie~memorial day weekend! (8)
(3)~The pictures are of me and my kids...Morgann she is 11 and Myles he is 5~(8)~I am not here to look for a relationship, so if that is wat you are after, you wont find that here~(1)~and pls do not ask me to pvt chat...it's not gonna happen!! (22) My daughter Morgann plays on my name alot also so it is not always me on here.(1)
I am not perfect and i don't do a lot of things right, but when i look into the eyes of my two beautiful children i know i did atleast two things perfectly! (41) (10)
I was diagnosed with stage 4 melanoma cancer in 2007 and stage 2 in august of this year. When something life changing happens to you, it makes you see first hand how short life is and that tomorrow is not guarenteed! Everything that i have and am going through has only made me a stronger person. Life is precious don't waste time on being miserable!! Love your children spend time with them. (10) ~If god brings you to it, he will see you through it!