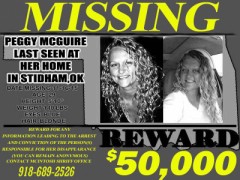 Hello...I'm Jamie..Always get asked if I'm a poet? Yes I just don't write as much as when I was younger. I'm from Tulsa Okla, but now live in Tahlequah Okla, I did live in Kansas for about 10 years but came back to live in Okla because all my family is here. I'm a very friendly person & love to meet new people. I'm married to Chris & we have 3dogs & 3cats lol, I love playing all games but my fav is YAMB! You can add me to FB if u want...>>>
Jamie Settlemyre McCurry fb search<< send me message though so I know who you are and if your a weirdo, u will be deleted & blocked :)
Also if your on FB/fb search Bring Peggy Home, she is a Oklahoma nurse & mother that went missing November 16th 2015..Thanks!