2 days ago

Winner against

LevelheadedLady

Loser against

LevelheadedLady

Loser against

LevelheadedLady

Winner against

dalejr88

Loser against

whtever05,

Roses_Are_Red,

jitterbug

Loser against

Roses_Are_Red

Loser against

coastlover,

alwysl82,

sydluver
3 days ago

Winner against

arsheen,

kiwigem
4 days ago

Loser against

countryangel666

Tour loser against

countryangel666

Winner against

Purrfect Kitty

Tour winner against

Purrfect Kitty

Winner against

dawnmarie

Tour winner against

dawnmarie

Loser against

JenSmiles

Tour loser against

JenSmiles

Loser against

sweetmksbaby,

poodles,

mumof2kids

Loser against

Bay919,

debbie1ty,

RoHoGirL

Loser against

$un$hine1122,

DancinDices,

debbie1ty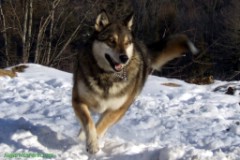 I love coming to OB and meeting new people and playing dice and ludo those are the most favorite games I play here.
I have been playing in OB off and on for sometime time now.
I have a few friends here but do not know how to add them yet. I love to cook and be with family when they are around. I like to travel when finanaces permit it. I do some crafts not much,
I am happily committed to my lifetime partner, we will one day have only each other when all the kids are off on there own. I have grandbabies but don't see them as much as I like to. That is the parents fault for I am always around. LOL
I will one day get to Italy for a nice 30 day vacation. That is something me and the hubby one day look forward to doing.