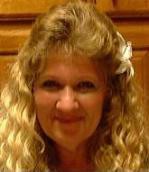 Hi,
I am just a single female who loves what are called the simple things in life. Most important would be my family, pets, friends, oh and of course the games. I hope you all find that special something or someone that can make you smile. There is nothing that can compare to what a person can bring to anothers life in some form or fashion that puts a smile on your face. But be careful of the "players" because there are quite a few on here! LOL!
(31) (10)
Good Luck in Life and your games, we all need it! LOL!
Just so you all know the person standing next to me in the picture is my son. He has been a big inspiration in my life, fought to keep the family together and fought for his country as well and served his time in Iraq. So my heart goes out to the troops and military still over there protecting us.