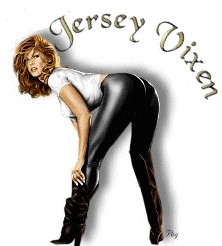 lol hmmm horoscope said to "update my online profile " to really reflect me and catch the right person's eye....lol let's see what I catch.
Just got a call from my son, Little Erick's scans came back clean, and he is Cancer-FREE! He is DONE with the chemo, and they will be removing his port. He will be re-checked every 3 months, but he doesn't have to see a dr. for the next 3 months!!
I just wanted to Thank You all for your prayers and continual support, it has meant so much to me. Please keep him and his parents in your prayers, they really do help so much!!

_______________________
Happy Birthday Little Erick!! (39) (112) G-Ma LOVES (44) you and is soooooo proud of you today!!

__________________________
Just an update on Little Erick, he is starting chemo, yet again, on Wednesday, August 26. He will be going once a week every week, and then he will be doing an in patient stay every 3 weeks, which consists of him staying in the hospital for 3-5 days every 3 weeks for the next 6 months. He seemed to take his first treatment very well. So basically he will be spending the most part of the next 6 months in the hospital. Please continue to keep him and his parents in your prayers. Thank you all again!!
----------------------------
If you take the time to read my profile, please take a moment to say a small prayer for my grandson. On 8/13/09 Little Erick will be undergoing surgery to perform a biospy and remove as many of the tumors on his kidneys as possible. Following his surgery, he will be starting a 2nd, more intense round of chemo. He is such a brave, strong little boy who isn't quite 2, but the power of Prayer is AMAZING!!(8) I have added a pic of him. Thank you all!!
-------------------------------------------
Little Erick is in surgery, it's expected to last about 5 hours...thanks for all the prayers. You all have touched my heart. (44) Thanks!
Little Erick came thru surgery well, and was resting when I spoke with his parents last evening. I'll update this in a bit when I talk to them.
Just wanted to take a moment and thank you all for all of the well wishes and prayers!! (44) They SO work!!
The doctors believe all of his tumors to be gone!! You have no idea how amazing this is to us, as at one point they believed him to have had close to 30 tumors on both kidneys. They now believe both kidneys to be clear.
I just pray now for as painless a recovery as possible and continued strength for his parents, they are amazing as well.
I Will update as I can, THANK YOU ALL AGAIN!!
Little Erick is recovering well and is on solid foods again, thank you all for asking.
Little Erick is home and recovering well.
----------------------------------------
Ok...so I wonder where my summer travels will take me now? Hmmmmmmm.....Have I mentioned how much I miss St Maarten....or New Orleans? C'mon Bnu it's time hunni!
Ok sooooo New Orleans for our birthdays huh my Bnu?
---------------------------------
Went and had dinner with Luvtmgraw and her hubby!! I soooo L(8)VE them! Spent so much time talking that I totally forgot to get pics! (Imagine me talking that much? )That's ok, just gives me an excuse to go see them again!! Thanks you 2, had a BLAST!!
Sighhhhh missing the Caribbean....If I click my heels 3 times and will I be there?
On 4/26/09 I cut my waist length hair for a fund raising benefit for Cancer. I raised about $500 for Cancer and donated my hair to Locks for Love. First time my hair has ever been this short in over 25 years lol
Ok the up side to this? It's kind of nice having shorter hair with the Summer here!