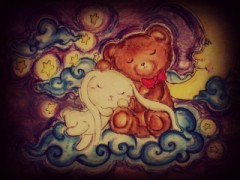 I have been dealing with some serious health issues lately, and I have learned my life maybe full of unknowns right now and I am not sure where I will end up and what I will have to go through to get there. I can only hope that I follow the right path and it leads to where I need to be in life. There are no smooth roads in life there is always a few bumps and detours but that is part of life. This another chapter in the story of my life. She stood in the storm and when the wind did not blow her way, she adjusted her sails. One thing I learned is life doesn't turn the way we picture it. Life tends to knock you down and tries to keep you down. You just have to learn how to get back up and fight. Things will get better. You do see light at the end of the tunnel. A friend is one who knows the song of your heart and can sing it back to you when you have forgotten the words.
"Map out your future-but do it in pencil. The road ahead is as long as you make. Make it worth the trip." - Jon Bon Jovi
Sometimes you have to see people as a crayon. They maybe not be your favorite color, but you need them to complete the picture.