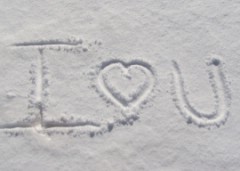 Dear Lord,
Give me the strength to say goodbye, hold back the tear in my eye. Cure my insomnia so that I may sleep alone, give me a reason to wake when I've none. Please help me pace myself, allow me to turn to you for help, and please let me be strong for him, even if I've reached the brim. Please make time go fast. I don't know how long I can last, this is the hardest time of my life, but this is my job - The Airman's Wife. Let them all stay strong. Give them the will to go on, And Lord, please bring back all our men, In the name of our country, Amen.
By: Leanne Thomas
I am happily married. My kids and my husband are my world. Don't think I would survive without them. My family && friends are the best I could ever ask for. I thank them for being there for me when I needed them the most.
Good Luck in your games!!
Love the NY Giants, SF 49ers & the Minnesota Vikings!