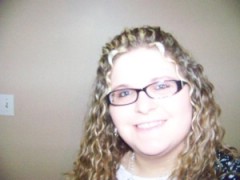 I'm Misty and from Alabama. I am married to my wonderful husband, Justin. I was diagnosed with brain cancer April 2008. It has returned and I'm about to start fighting it again!
I became an "Auntie M" on October 24, 2008. My nephew was born at 27 wks and he stayed in the NICU for 6 months.. His name is Carson Tide Nathaniel Barnes. He weighed 1 lb 5 oz and was 11.6 in long! He's my heart! :) Truly a miracle!! He is now about to turn 2. I also have another nephew that was born November 16, 2009. His name is Toryn.
I am a BIG Alabama football fan!! ROLL TIDE ROLL! That's where Carson got his name from! ;) I love playing sludo! It's my new addiction!