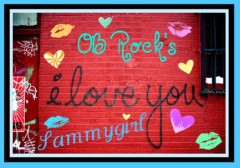 (8) Life is too short for drama & petty things, so kiss slowly, laugh insanely, Love truly and forgive quickly (p)

(1) I cannot predict the future, I cannot change the past, I have just the present moment, I must treat it as my last .

(1) (52) About Me: I am married have a wonderful husband for 17 yrs in July,(8) have 3 beautiful kids 2 girls ages 23 and 25 and a son 18 which all play on here from time to time, and I live in Indiana. I have 2 Beautiful Grand Daughters, which are the apple of there Grandpa's and my eye. (8)

(52) Hobbies: Concerts, auto racing, bon-fires. The best is great friends, a cold drink and some laughter.

Favorite Sayings:
(3) Life is not having what you want, But wanting what you already have.

(6) Wouldn't it be nice if whenever we messed up our life we could simply press 'Ctrl Alt Delete' and start all over?

(10) Side by side or miles apart Dear friend are always close to the Heart.

(18) We do not stop playing because we grow old; We grow old because we stop playing.

(102) Life is not measured by the breathes we take, but buy the times we have our breath taken away.