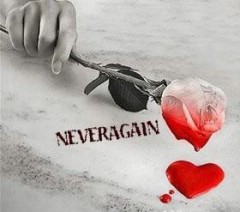 There was a knock on my door
He said, Open Up and let me in
You don't have to be leery of Me
I am not like other men

I've come to give you Life
I've come to bring you peace
I've come to be your sacrifice
So all your hurt will cease

And never again will you want
Because of all I can provide.
Ill even be here when you fall 
An angel on your side

When there's no one to turn to
Know I am always here
NEVER AGAIN will you be alone
Because I am always near!!